Subscribe to 'Style.com'
on YouTube to keep up with all of
our latest videos and shows.
Throwback Thursdays with Tim Blanks
3 seasons, 53 episodes
Style.com editor at large Tim Blanks has been an eye witness to fashion's most memorable moments. Now the former Fashion File host revisits the iconic collections and people of seasons past, with exclusive footage and behind-the-scenes interviews.
Season 2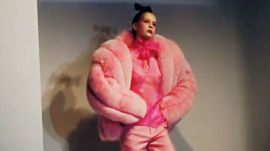 Play
Fashion Shows
Jeremy Scott's Pink Poodle Collection
It was one of the first collections he showed in Paris. In the late '90s, wild child Jeremy Scott pushed clichés about French attire to the extreme by outfitting models in bright pink feminine frocks and separates with matching canine companions. Tim Blanks looks back on the amusing collection and how Scott has carried his irreverent aesthetic to Moschino today.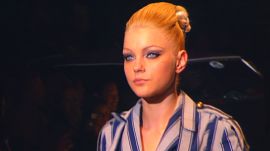 Play
Fashion Shows
Gwen Stefani's L.A.M.B. Debut Was B-A-N-A-N-A-S
Back in the day, Tim Blanks often saw Gwen Stefani at John Galliano and Vivienne Westwood shows. Turns out, she was just doing her homework. In the early aughts she launched L.A.M.B.—a rocker-chic clothing line that made the fashion world take notice.